Avant-garde and creativity by Paco Pérez
L'Olivera Restaurant
At L'Olivera, Paco Pérez reflects the essence of the Mediterranean with a range of contemporary dishes that bring together the best products of the Empordà at our restaurant in Peralada, offering a unique gastronomic and oenological experience. Enjoy a travel across the gastronomy of the Empordà together with an attentive, friendly and friendly team that will make you feel at home.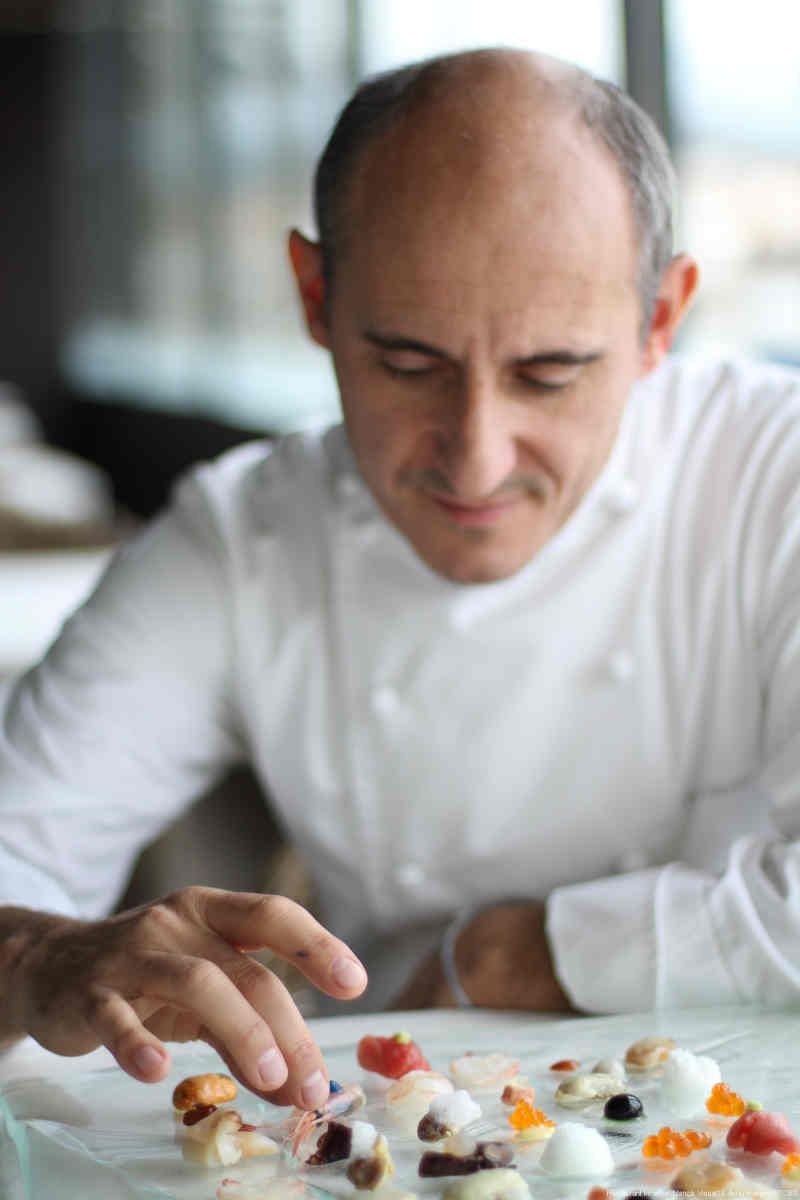 A superb gastronomic proposal at the heart of the Empordà
Paco Pérez is one of the most starred chefs on the current gastronomic scene ―two Michelin stars for the Miramar Restaurant in Llançà and two Michelin stars for Enoteca in Barcelona. At L'Olivera restaurant, he offers a high-level gastronomic experience with the best produce from the Empordà.