Our experience at your service
Hold your event in Peralada with full guarantees of success
At Hotel Peralada we are a point of reference in the organisation and execution of all kinds of events. We place at your disposal a wide variety of highly attractive spaces and personalised advice to ensure a successful and unique experience.
Spaces
Versatile, extensive, elegant and with all the comforts to make your event a total success. Enjoy top-flight facilities in a privileged natural setting.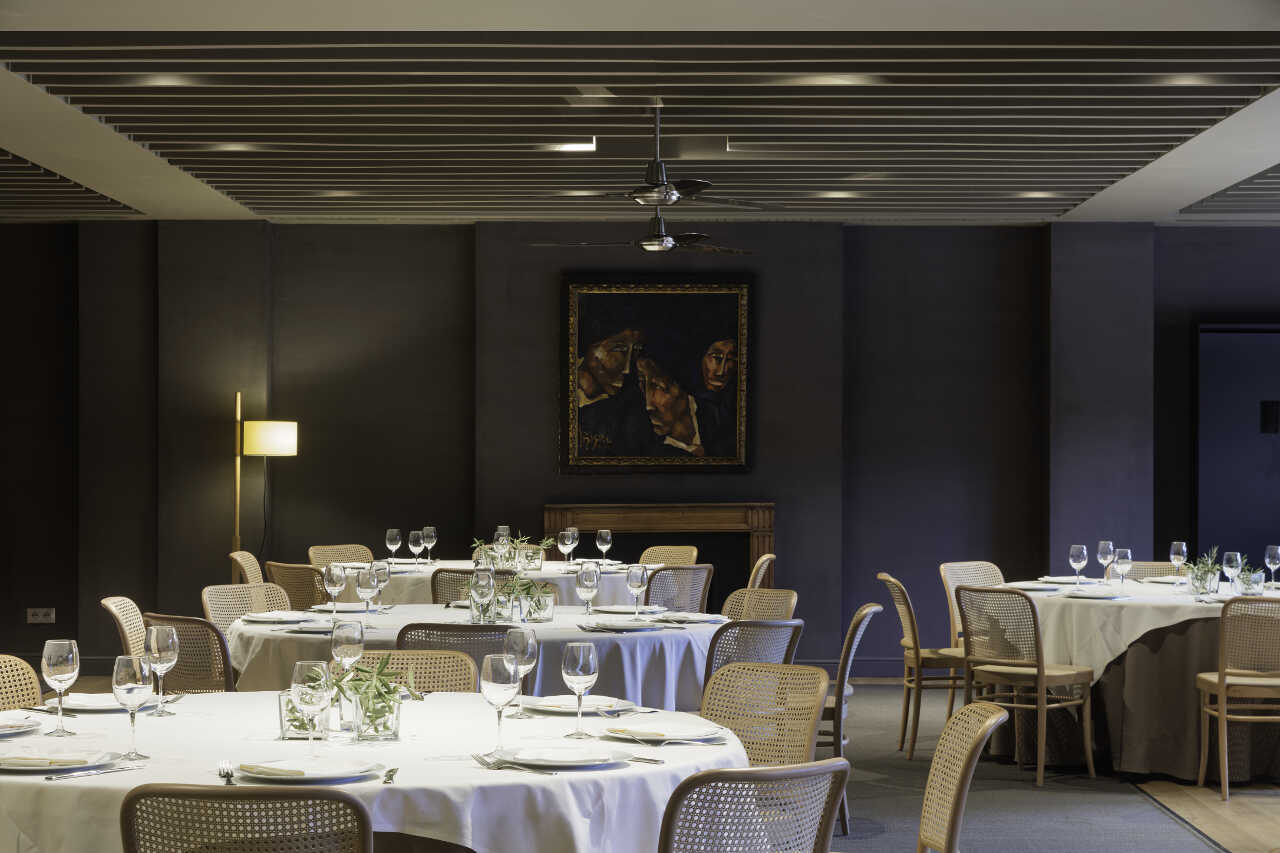 Albera meeting room
A spacious open-plan hall with a large capacity that can be divided into two rooms: Requesens and Canigó. Here you can hold a comfortable event at Hotel Peralada enjoying natural light, an attractive terrace and access to the gardens, with magnificent views of the golf course and the Pyrenees.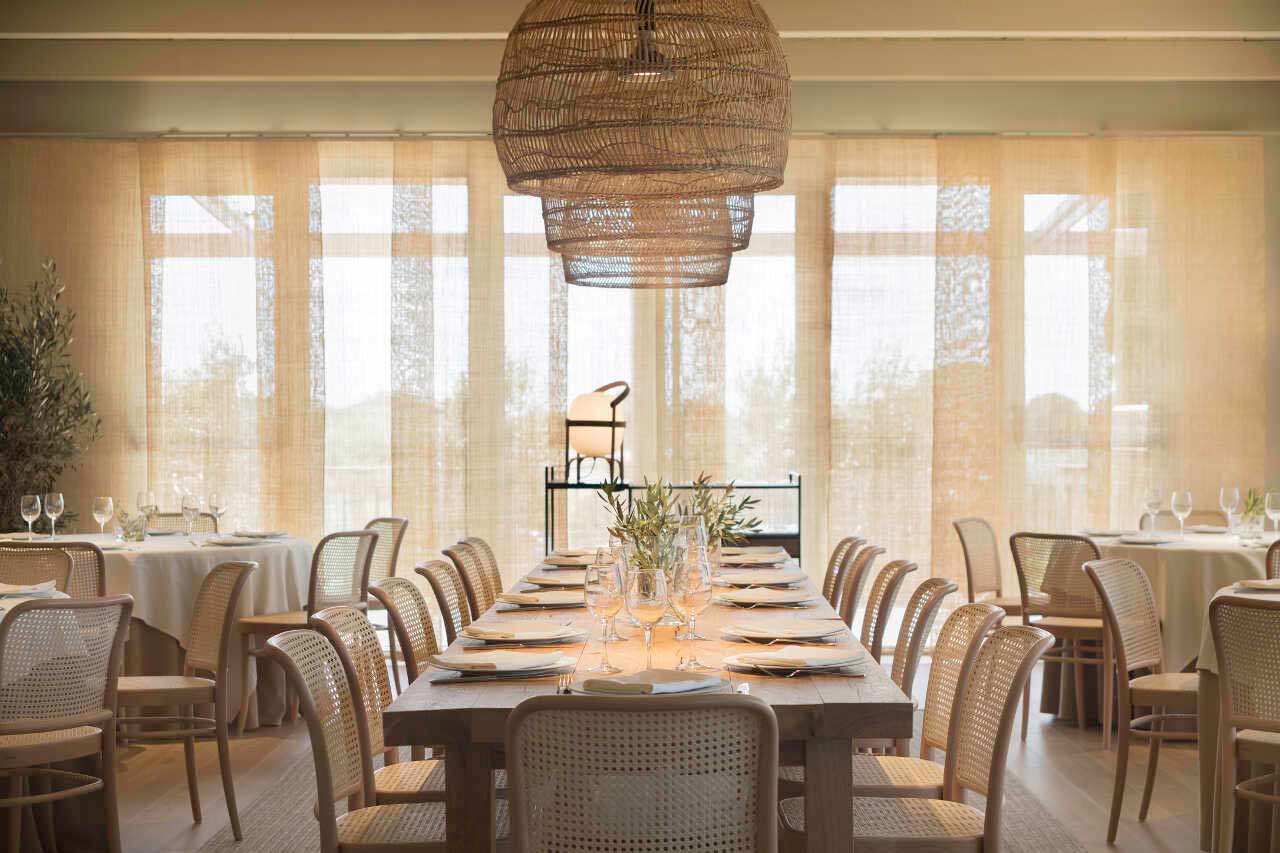 Muntaner meeting room
With the essence of the former wine-tasting room and of our winemaking tradition still present, this space is ideal for small groups who require peace and privacy.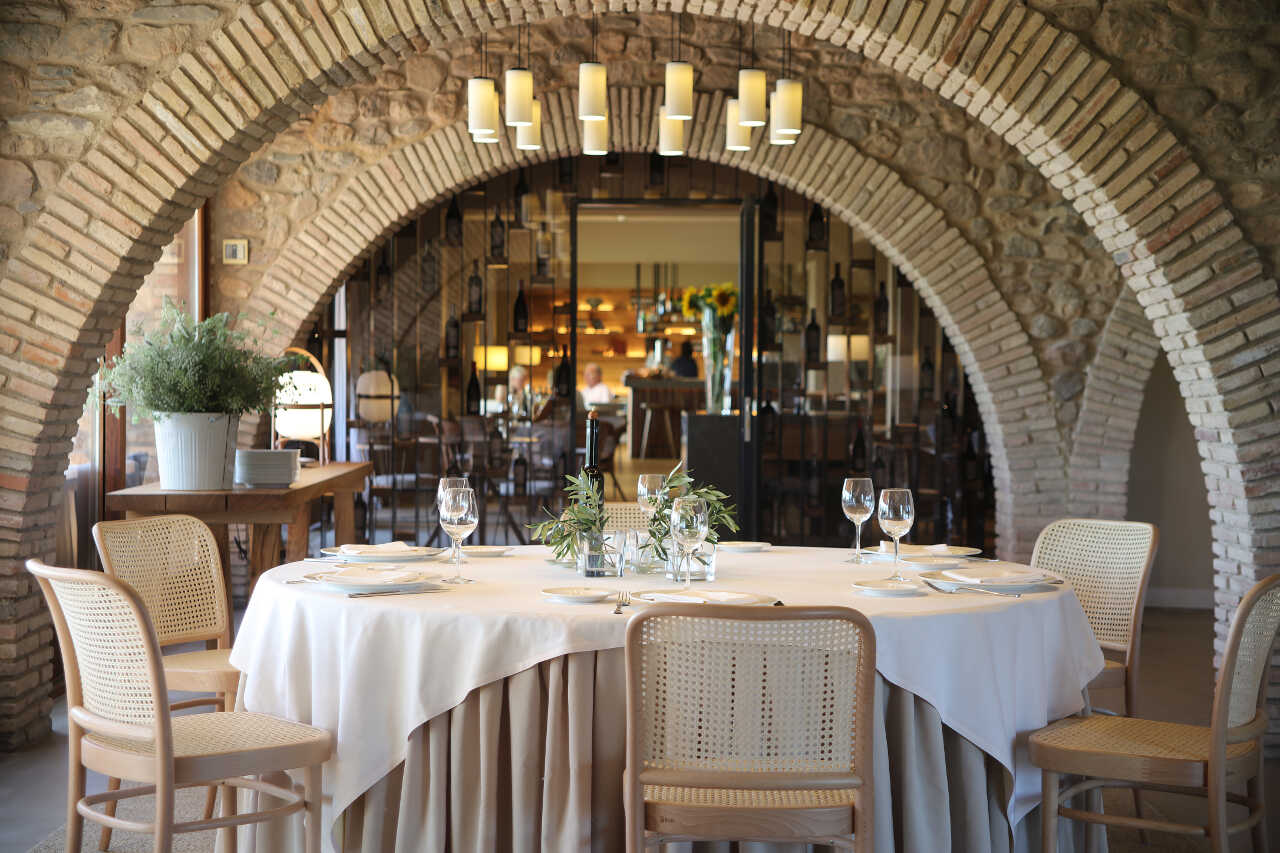 La Masia
An enchanting, spacious hall perfect for holding private parties, business gatherings and work meetings combined with the excellent healthy cuisine of the Restaurant L'Olivera. Attendees will embark on a gastronomic journey through the dishes of our restaurant in the Empordà.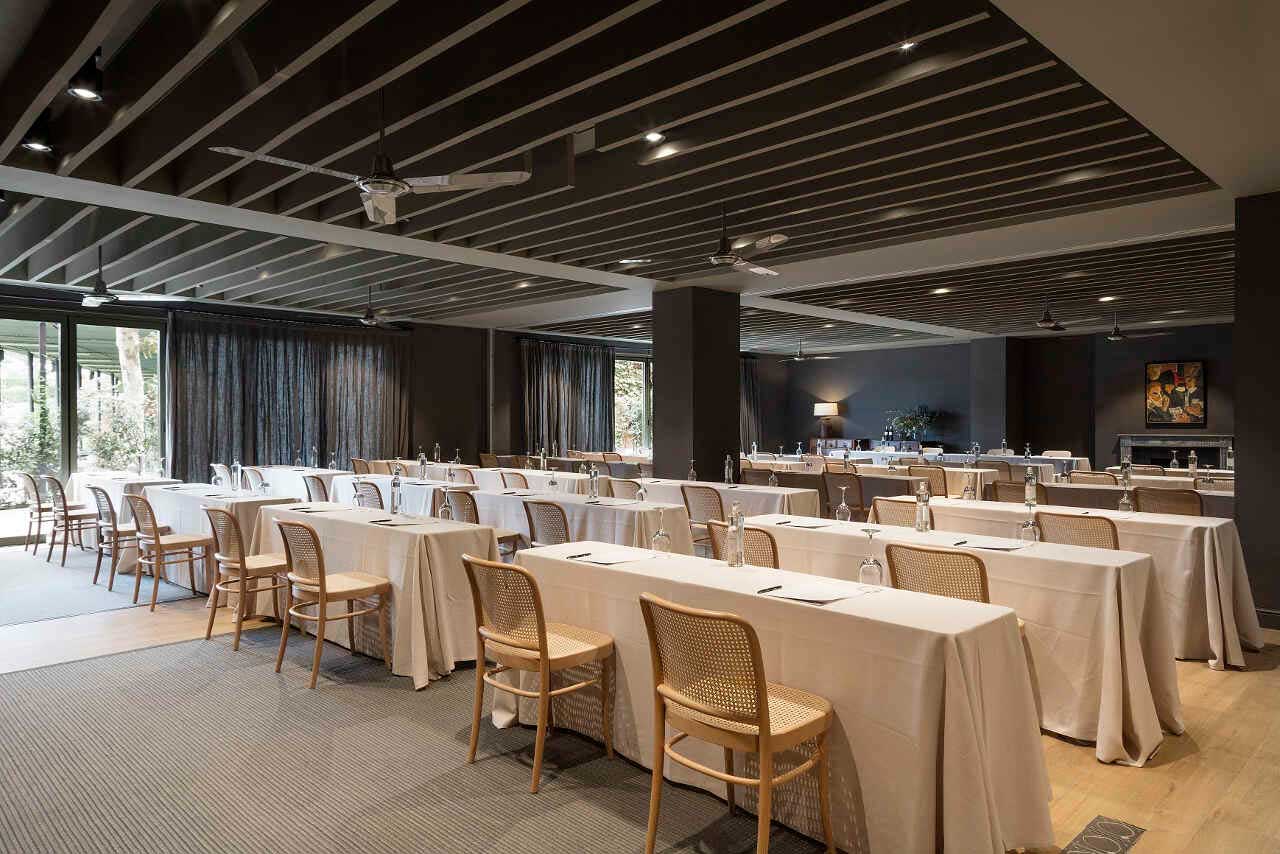 Efficiency, discretion and state-of-the-art technology
Corporate events
Our goal is to make your professional meetings a complete success. We place at your disposal all types of rooms and outdoor spaces equipped with all the comforts and latest-generation technology to enhance your events and business meetings. You will be able to count at all times with an experienced team in event planning that will help you coordinate every detail. In addition, you can enjoy the charm of the Hotel Peralada and its unique rooms for events of more than one day. Your success, our satisfaction. Contact us!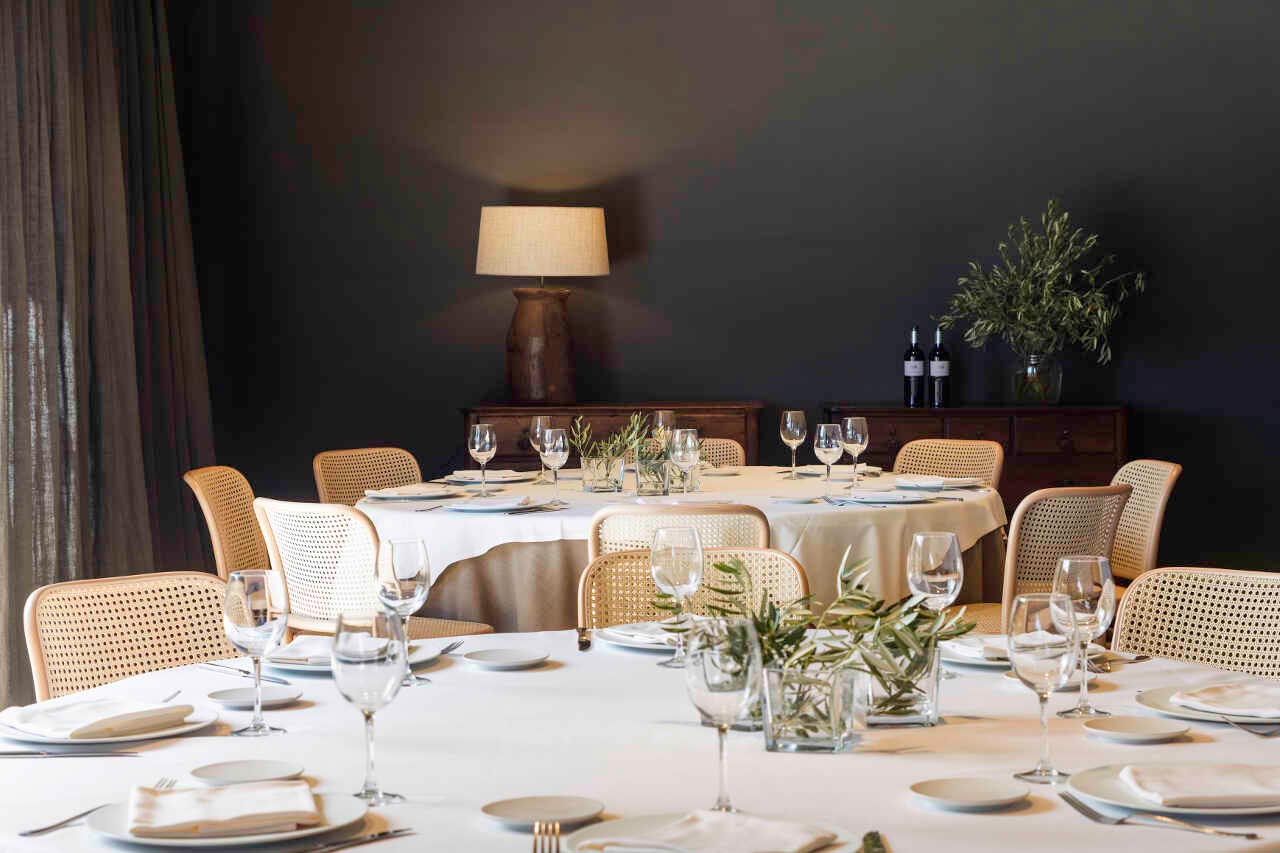 They will remember the elegance of every detail
Social events and celebrations at Hotel Peralada
For a celebration to be memorable, every detail counts. Enjoy your event in the elegant and relaxed atmosphere of Hotel Peralada, where every detail will be perfectly curated by our professional and experienced team. Start planning your big day!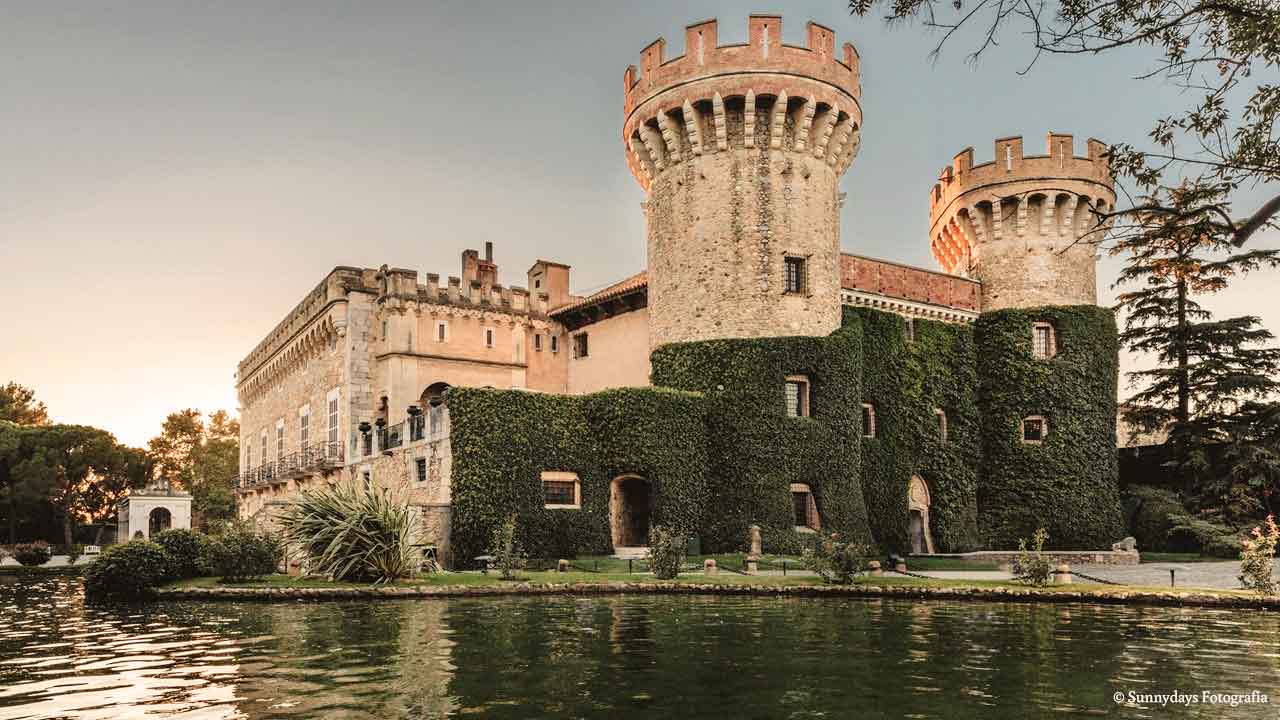 LOVE, PASSION AND DEDICATION TO YOUR SERVICE
Your dream wedding in Castell Peralada
One of the most exclusive and unique places on the Costa Brava will be the perfect setting for your wedding. Castell de Peralada is a historic 14th century castle located in the heart of the Empordà. Within its walls and spacious gardens, you will find an idyllic place to celebrate your dream wedding. In addition, our expert team of wedding planners will accompany you in every detail, so that your wedding in Peralada will be the happiest day of your life together.
Events at Hotel Peralada
Castell de Peralada Weddings, Celebrations, Parties and Meetings
Celebrate your event or party at Hotel Peralada. Thanks to our spacious and elegant spaces you can celebrate all kinds of events with us. From corporate meetings and parties to weddings at Castell Peralada, a historic 14th century castle in the heart of the Empordà.
In addition, you can complete the day with your friends and family in the most fun way possible by booking some of the activities at the hotel, located in the Empordà. From a wine tasting, a golf lesson, a visit to the Peralada museum, or enjoy an evening at the Casino Peralada.